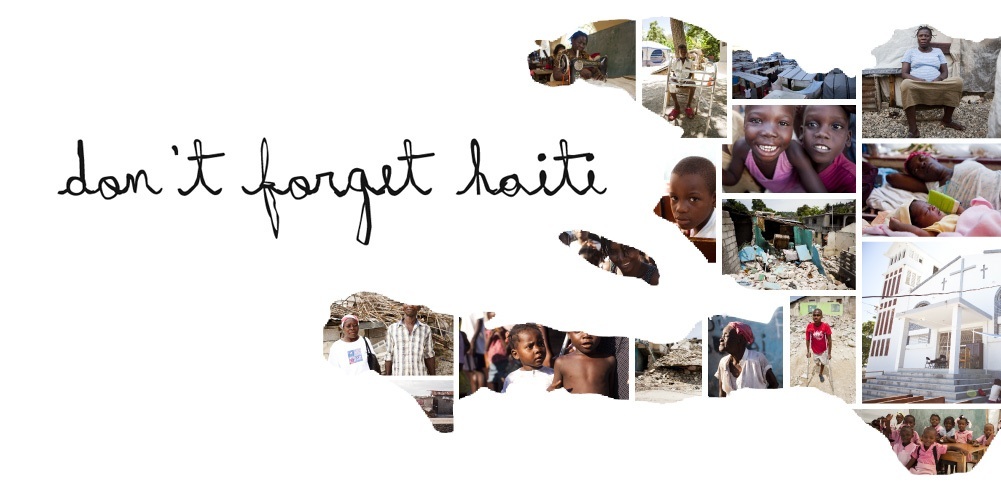 I remember walking by the table. The table with Compassion packets in the lobby, one that has been there for most of my concerts over the last few years. The packets of children were there for others to sponsor. I would speak on their behalf, invite friends and fans to be a part of an amazing child sponsorship program in 26 of the poorest countries in the world and then i'd move on to the next town.
But this day was different.
I walked by, stopped and saw J.Love.
Now, don't confuse this with J.Lo - the lovely, yet moderately talented singer/actress.
No, this little guy was Jhyvelove, a 6 yr old boy living in northwest Haiti.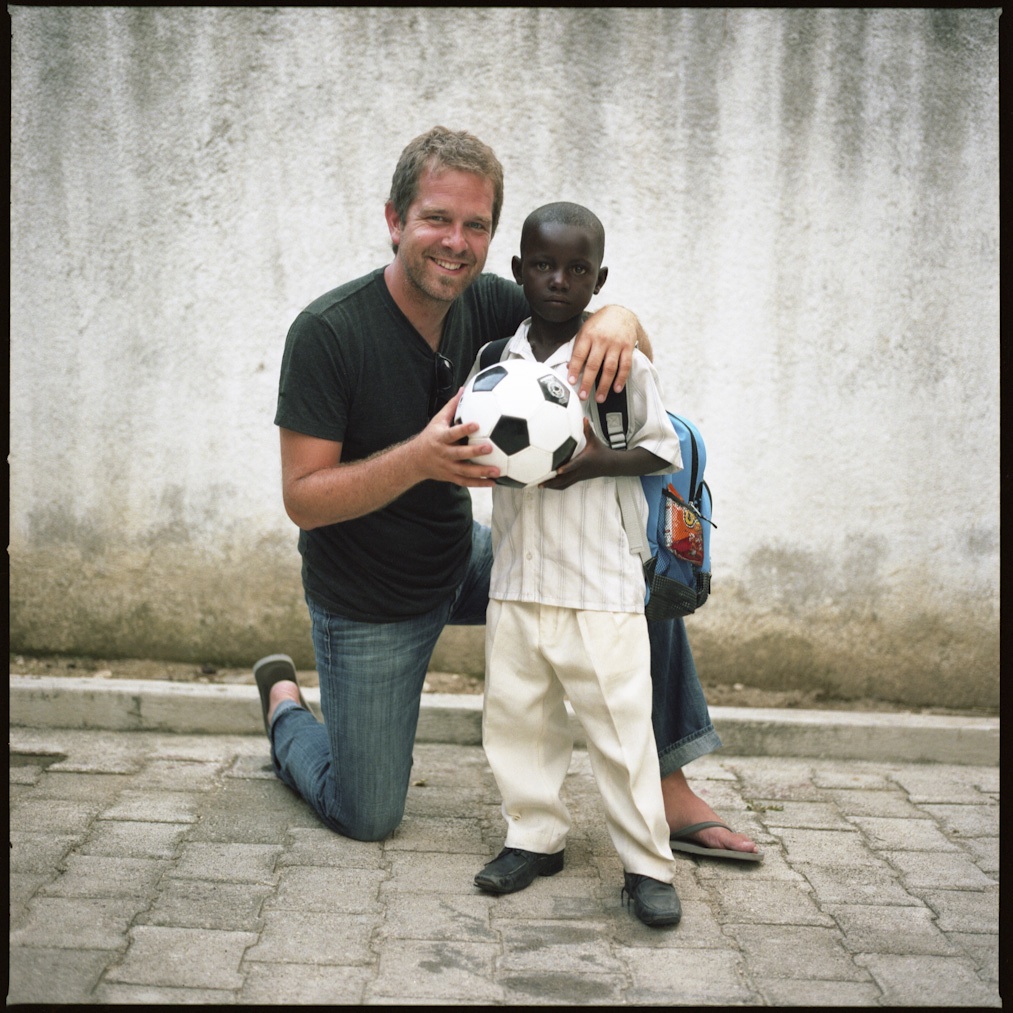 And though we already had several kids we were sponsoring through Compassion, I just knew J.Love would be among them.
8 months later, all hell broke loose in Haiti.
On my latest visit to Haiti, I talked with dozens of people describing the quake. The instant reaction for many was that the world was ending. Can you imagine being in a place with such noise, destruction & chaos that your first thought is the Apocalypse? It didn't seem possible. Yet neither did the destruction that remained at every turn. In Haiti, the country hailed as the poorest and most corrupt in the Western Hemisphere, worst case scenarios had become then norm. My heart, as i'm sure yours is after seeing even the news stories, was heavy.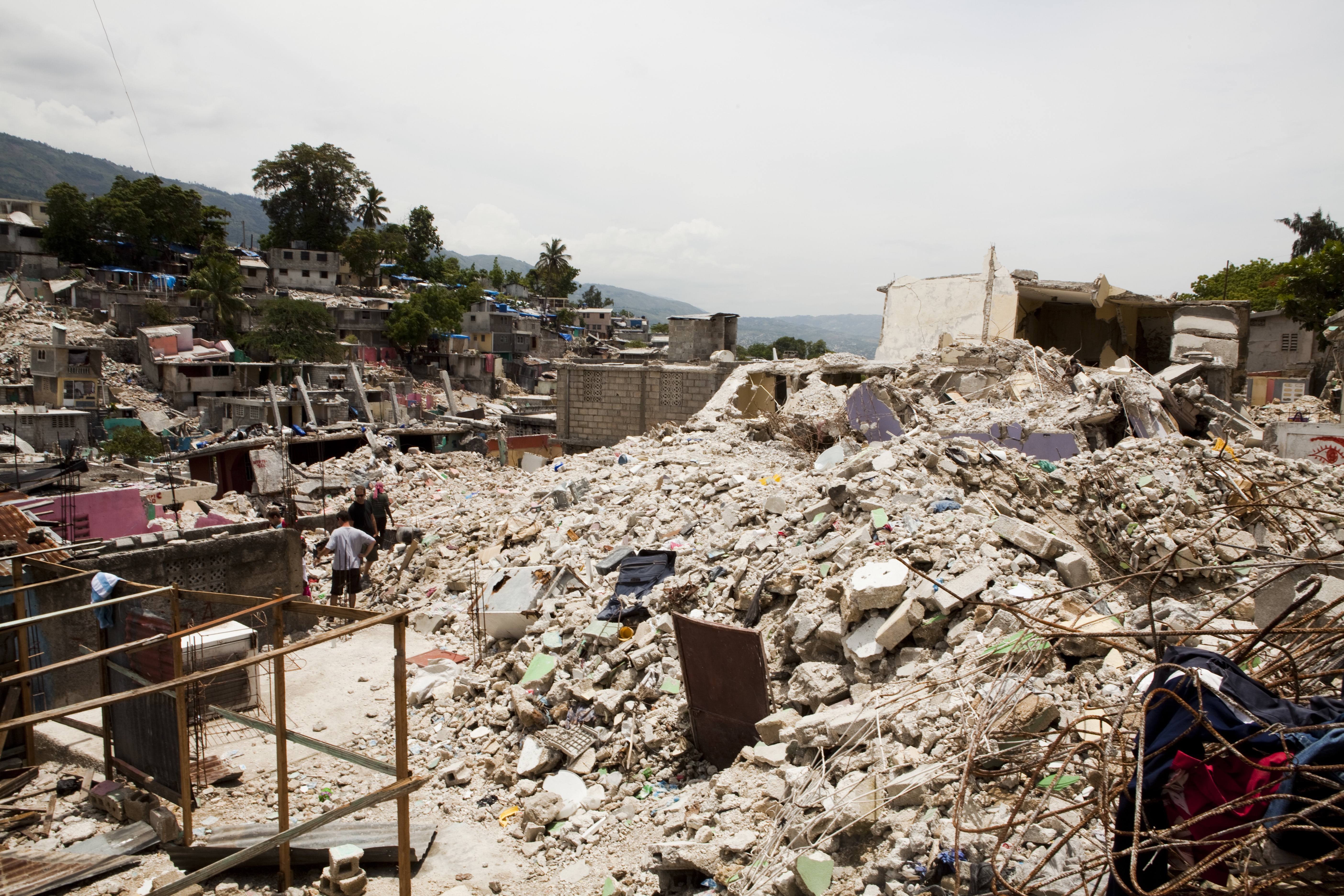 Before I left, the 6 yr old boy with the funny name made a 4 hour trek to Port-Au-Prince to meet me. He wore a new dress shirt his mother had purchased for our meeting. I asked him if we could call him J.Love. He shrugged and then smiled. I took that as a yes.
His eyes were filled with the same wonder that i see in my own 6 yr old first grader back home. His new pressed shirt as white as his skin was dark. He was soft spoken as this was his first visit to the "big city".
We laughed. We played tag. We drank Coca Cola. We took turns on photo booth - the program on my computer that distorts your face. His little mind was blown!
J.Love was accompanied by his Compassion director who detailed the weeks immediately after the quake. Though not in the hardest hit part of the country, their community still had damage, injuries & fear of aftershocks was widespread. He explained that Compassion immediately assessed needs for every family with children in their program. Clean water, food, medical attention & housing aid was distributed accordingly and done so quickly - thanks mostly to the Compassion emergency relief fund. This fund is an additional $7 a month that allows Compassion to respond immediately to disasters in Haiti, Sri Lanka, Indonesia or wherever the next disaster occurs.
Before leaving, I handed him a soccer ball. He handed me a bottle of lotion. He said it was for the lady in the picture, a family picture that included my lovely wife. What a little ladies man, that J.Love.
We said our goodbyes and I was overwhelmed with what hope this now 7 yr old has because of what God is doing in his life & community thanks to Compassion.
Since the quake, new sponsorships in Haiti have been put on hold. If you visit their site today, Compassion is not accepting new sponsorships because of the detailed work in caring for current children and families - over 50k across Haiti. However, after some begging and pleading, I received 150 packets of Haiti children who need a sponsor today.
I'm currently on the west coast for 10 days. My prayer and hope is that in the next 10 days, we find sponsors for all 150 kids. Kids like Kerlandie, whose packet caught my eye as i walked by the table again today. I'm calling it the HAITI 150. That sounds like a bike ride across Haiti..but its not - even better!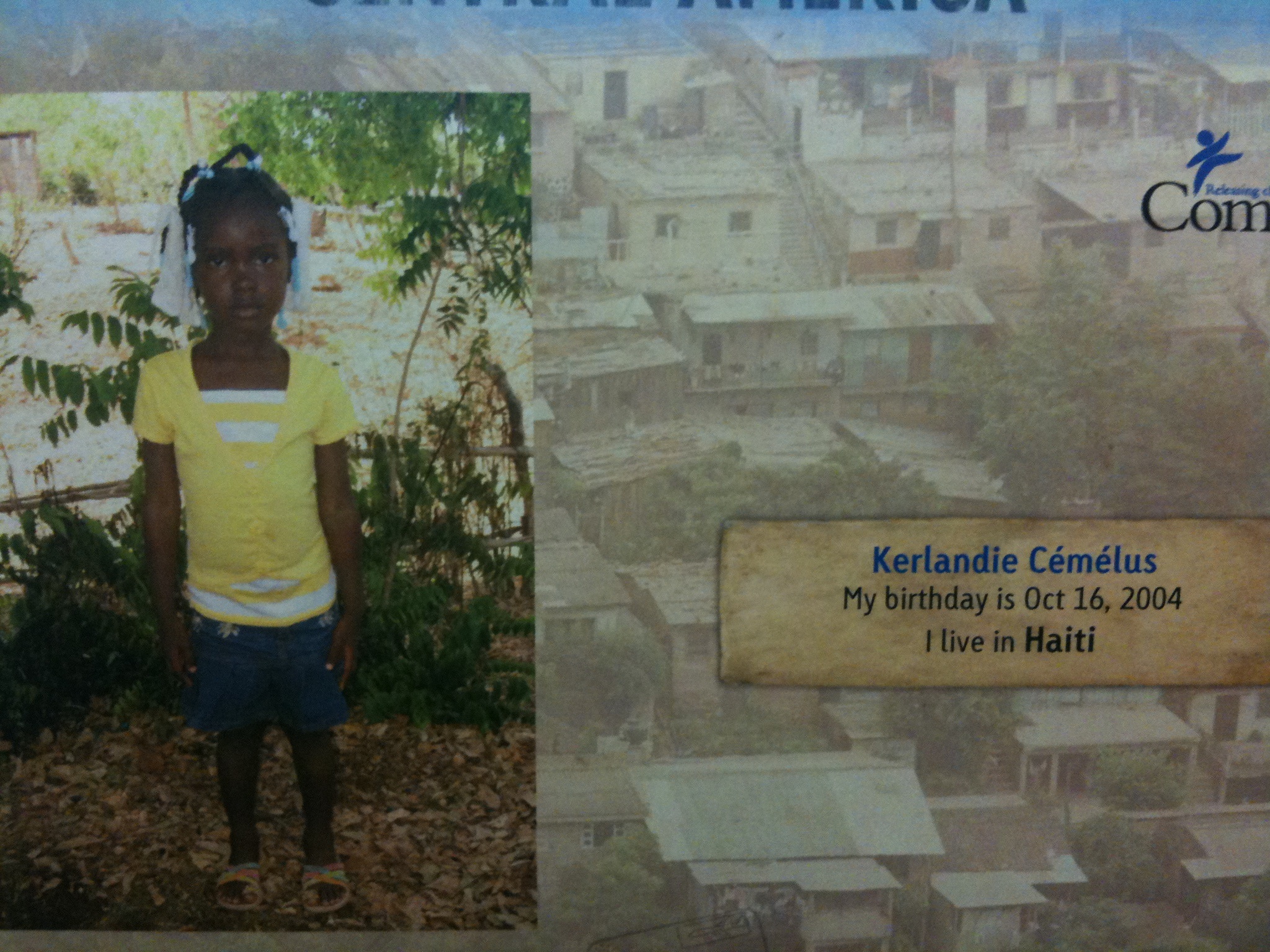 Will you consider joining us? Sponsor a child in Haiti and then help me tell the story - inviting friends and family to join as well.
***email my asst lindsey - lekirkendall@gmail.com.
Let her know you want to sponsor a child in Haiti, and give her your preference (boy or girl - age, etc..keep in mind that older kids have a harder time finding a sponsor). She will get your info, fill out the form and mail you the info to get started.
Thanks for reading.
Blessings,
Robbie